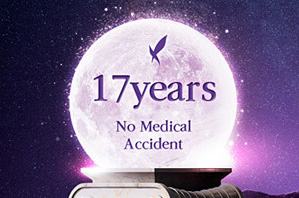 17 Years
Zero Medical Accident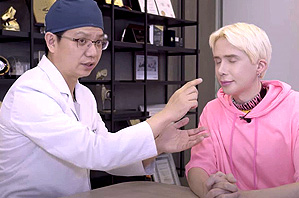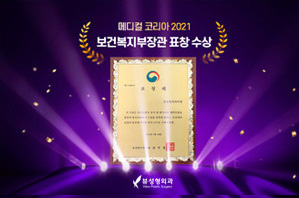 Medical Korea 2021
Minister of Health and Welfare Award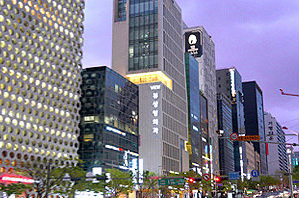 19 floors
"VIEW" Building
at Sinnonhyeon


View Men's TOP rhinoplasty is characterized by considering the shape of the tip of the nose while gently connecting the line from the forehead to the nose.
This completes the natural nose shape as the tip of the nose harmonizes with the bridge of the nose when viewed from the front as well as the stylish side line.
In addition, functional nose surgery is possible to improve the functional problems of the nose at the same time.


View proceeds Systematic steps,
for a high quality rhinoplasty
VIEW Male T.O.P Rhinoplasty Features
1T.O.P Rhinoplasty® Trademark RightsT.O.P rhinoplasty is a male rhinoplasty surgery method unique used by View Plastic Surgery that was developed with long-term research and years of experience of plastic surgeons.
23D-CT Precision Diagnosis Precise and safe surgery optimized for each individual after precise analysis of cosmetic and functional problems of the nose
3Permanent EffectNose does not deform over time by firmly fixing the nose tip support
4Ideal Shape and Angle A three-dimensional and balanced nose from any angle considering the nose and lips angle
5Firm T-zone1:1 custom design that enhances masculinity with a nose bridge line connected to the eyebrow bone and a firm t-zone
1Rhinoplasty Specialist Surgery performed by experienced rhinoplasty specialist
2Systematic Post-surgery CareFollow-up management by the dedicated management department to help a faster recovery
3Safe Anesthesia SystemIntensive monitoring of patient condition by anesthesiologist and pain medicine specialist
4Real-name Authentication System No ghost surgery or surrogate surgery with transparent disclosure of the surgical process!
5General Hospital Grade Equipments General hospital-grade medical equipment, safety system establishment
T.O.P Rhinoplasty
Surgery Method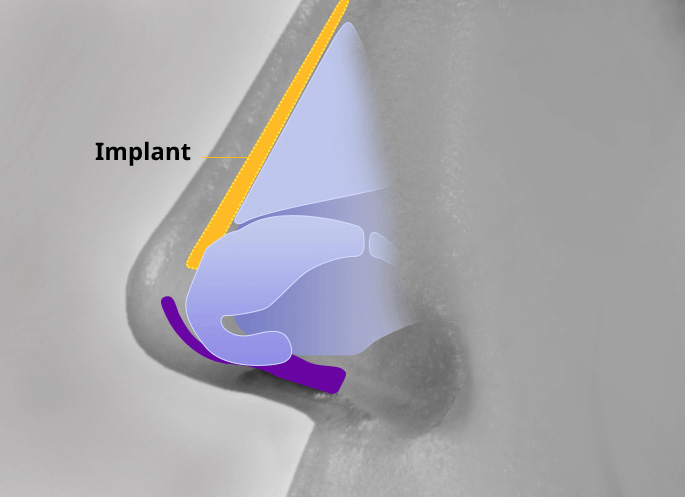 Implant
It raises the bridge of the nose by inserting a custom implant that is harmless to the human body.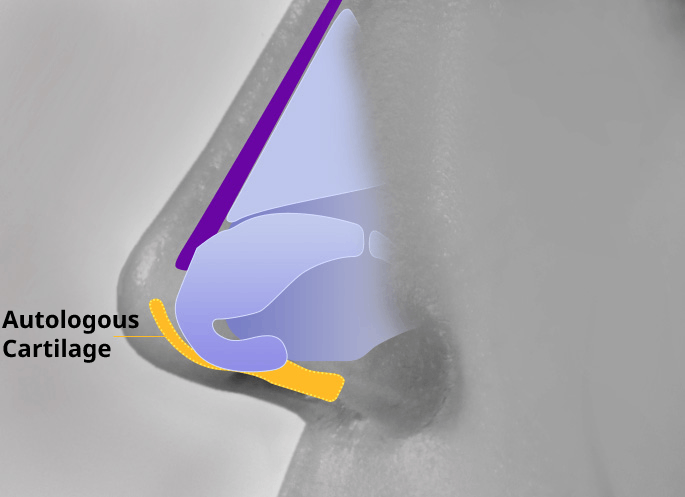 Autologous Cartilage
Using autologous tissue, the tip of the nose is naturally corrected in harmony with the bridge of the nose.
Rhinoplasty
Incision Method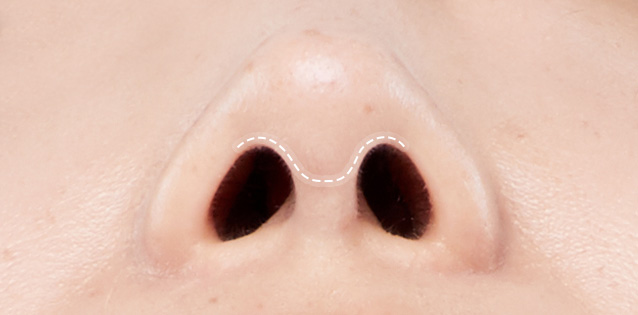 Method A method of incising the nostrils and the nasal column (nose support) together
Pros The field of view is wide during, so it is easy to check the internal structure of the nose, and it can be inserted at the exact location where you want the implant to be placed.
Cons The incision marks remains red on the nose, it will fade after 3 months.
T.O.P Rhinoplasty
Premium Care System
A dedicated post-surgery management department will help you
with meticulous follow-up to help you recover quickly and return to daily life.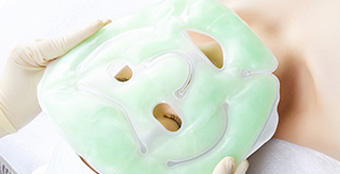 1Swell Management Provides self-care training and products to help relieve swelling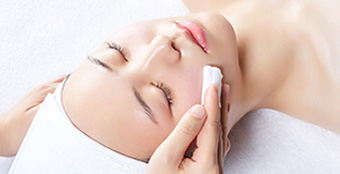 2Dedicated Management Personalized management is carried out after treatment according to the individual recovery speed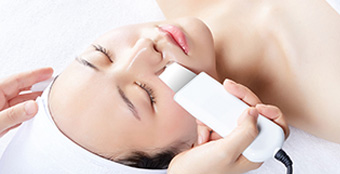 3Nasal ExfoliationWe help remove wastes and sebum in the skin care room after drinking.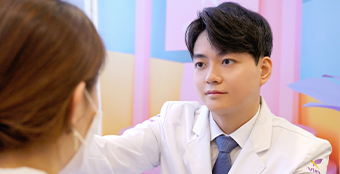 4Post-surgery Control A plastic surgeon will check the surgical progress and recovery process
1
In-depth consultation
Detailed consultation in consideration of the patient's desired nose shape, line, and height
2
Precision Diagnosis
Proceed with virtual 3D simulation, after checking the overall nose condition before surgery
3
Design and Surgery Plan
Optimal design and design based on patient's specificity and goals
4
Safe Surgery
Safe operation according to individual surgical method
5
Intensive Care
Regular progress check by the person in charge and premium intensive care of View
Surgery


Surgery day
Prescription/
Self care kit gift
Swelling Relief Care
3 days after
Surgical area dressing and cotton support removal
7 days after
Stitch removal and progress check/Nasal Exfoliation/Skin scrubber keratin care/Regeneration laser
1~6 months later
Periodic progress check by the medical staff in charge
Male T.O.P Rhinoplasty  FAQ
Is rhinoplasty possible with only cartilage without implants??
Yes, it is possible! For patients who are reluctant to use artificial implants, improvement is possible with autologous cartilage (septum, ear cartilage, cost cartilage).
I have a bulbous nose, can I have surgery on the tip of the nose and the nostrils at the same time?
Yes, it can be done at the same time. If the tip of the nose is blunt, you can achieve satisfactory results for both the tip of the nose and the bridge of the nose by performing the nose tip surgery and the nose correction together.
Male Surgery BEFORE & AFTER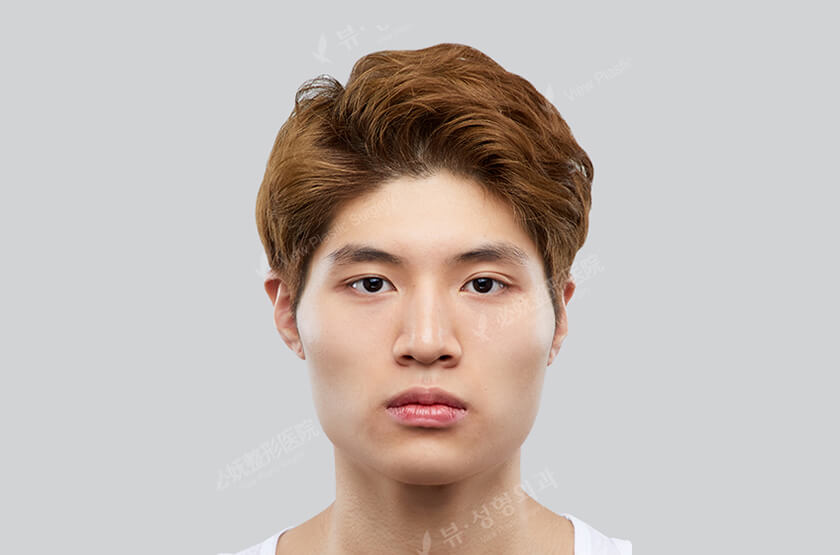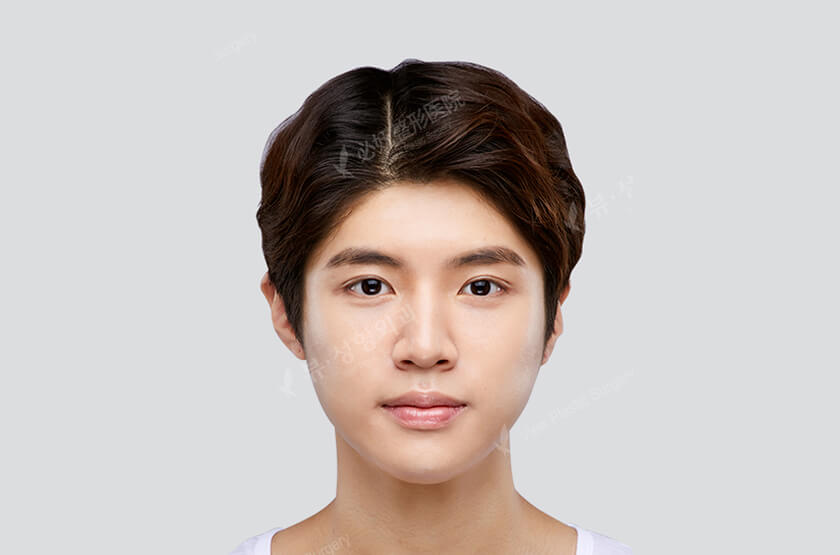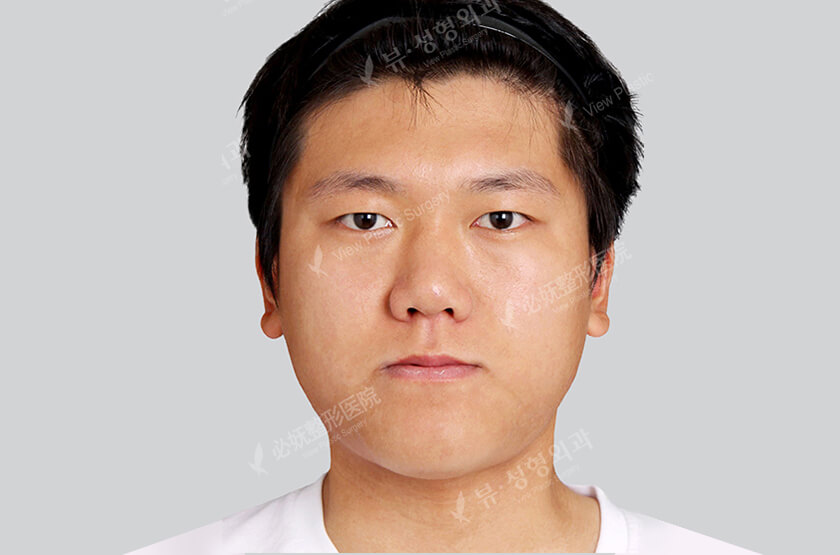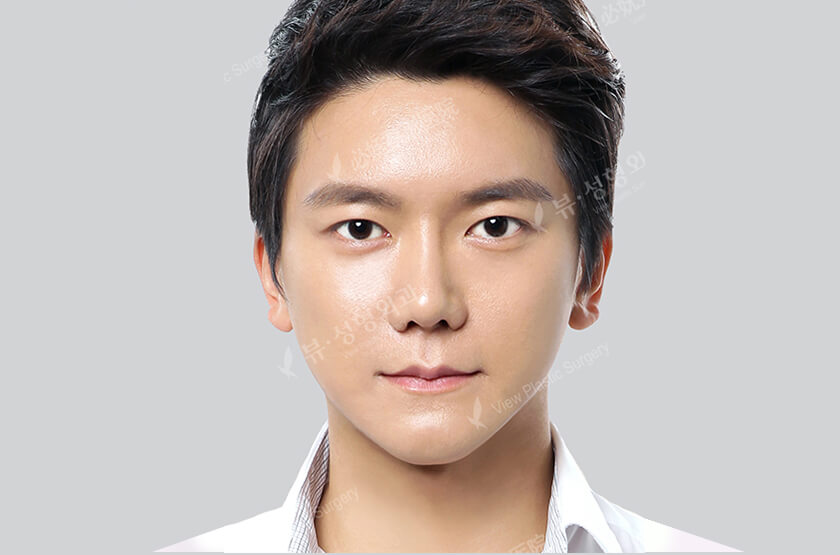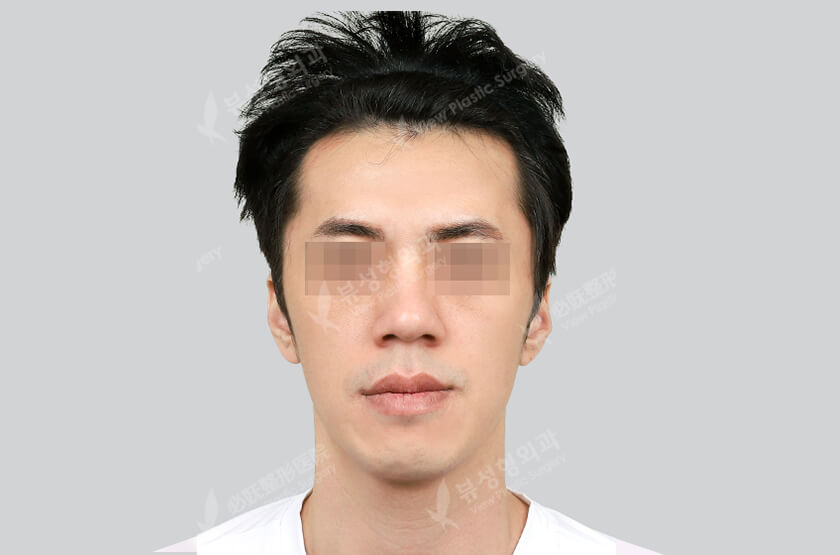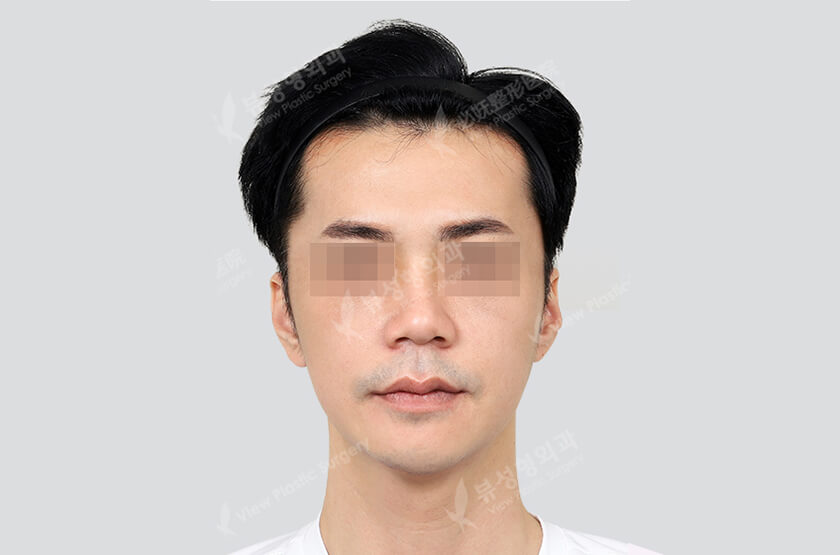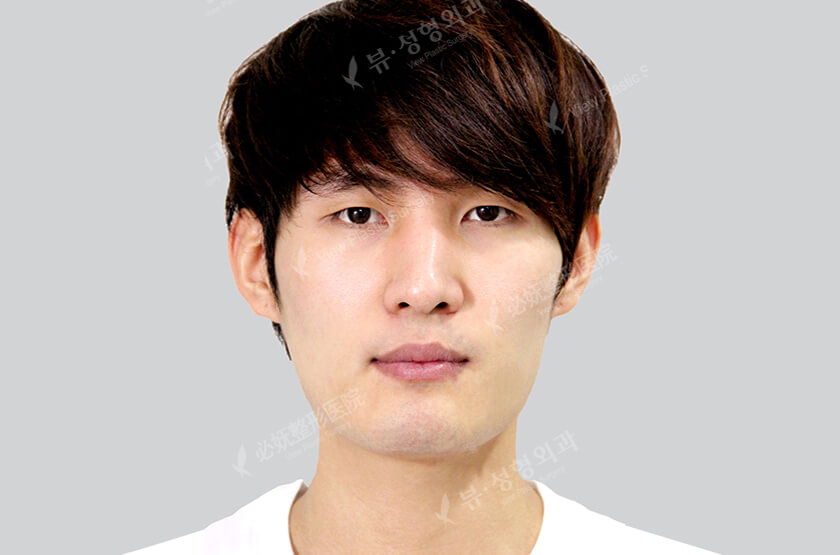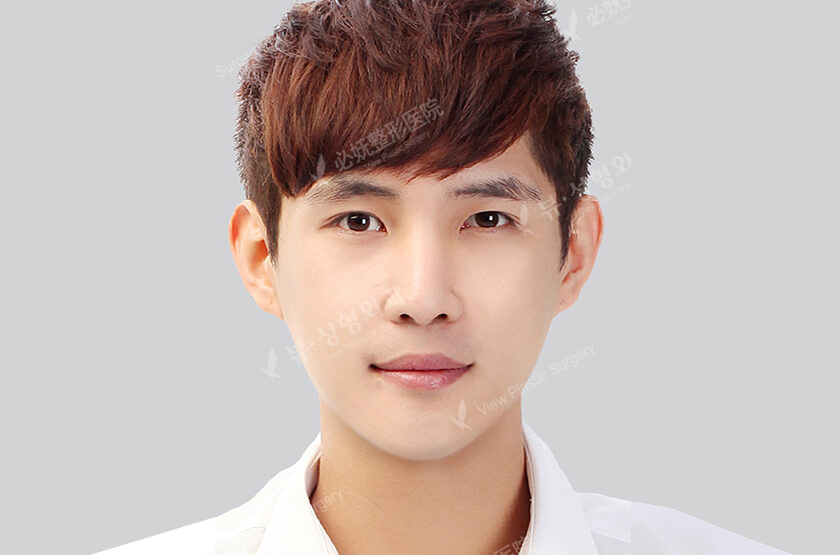 Customized Premium "Rhinoplasty" Program
Plastic Surgery + AnesthesiologyOne-stop Process from consultation – diagnosis – surgery plan – surgery – post surgery treatment
3D Precision Diagnosis System
Based on three-dimensional precision analysis, you can establish a delicate and safe treatment plan and predict before and after surgery
Provides a nose that does not deform over time with a stable fixation of the nose tip support
We carry out harmonious customized plastic surgery taking into account the overall face shape, nose bridge, nose line, and proportions
After surgery, we will take care of you with recovery injections and swelling injections to remove swelling and help circulation
Continuous Management System
we check the condition of the face through a steady progress check by the surgeon along with customized follow-up care in order to prevent side effects and recover quickly
VIEW is recognized
worldwide
View Plastic Surgery's medical technology,

professional medical staff,
and safety systems are recognized worldwide

Clients from all over the world visit View Plastic Surgery.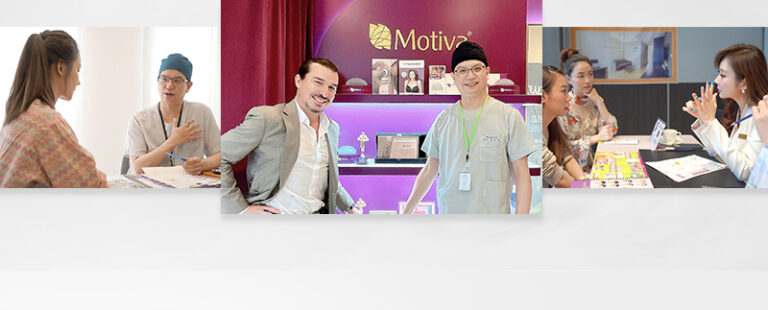 There may be complications such as bleeding, infection, and inflammation after surgery. Subjective satisfaction may vary between individuals.